Los Aromos
This beautiful traditional house from the eighteenth century is placed at the charming village of Hermigua in La Gomera. It has been beautifully restored and it is located in a quiet location uphill overlooking the ocean. The house is surrounded by several small terraces with small tropical gardens and banana trees
THE HOUSE
BOOKING
The house is an admirable example of conservation and transformation from one era to another. On arrival to the house visitors will find a large terrace which is situated in front of the main façade where the main entrance is. Through the main door we enter the old hall, which acts as distributor to pleasent and spacious rooms full of details, where you can find comfort and good taste. In the ground floor there is the kitchen, a spacious living/dinning-room, a living room with TV and a bathroom. Upstairs we find the second floor, with a glassy gallery leading to 4 spacious bedrooms and a second bathroom. The floors and the roofs are made of wood, which gives a comfortable temperature in both winter and summer. The terrace upstairs is surrounded by banana trees and gardens full of colorful vegetation, where you will enjoy the magnificent views down the valley area, the ocean and Tenerife with its majestuous volcano El Teide.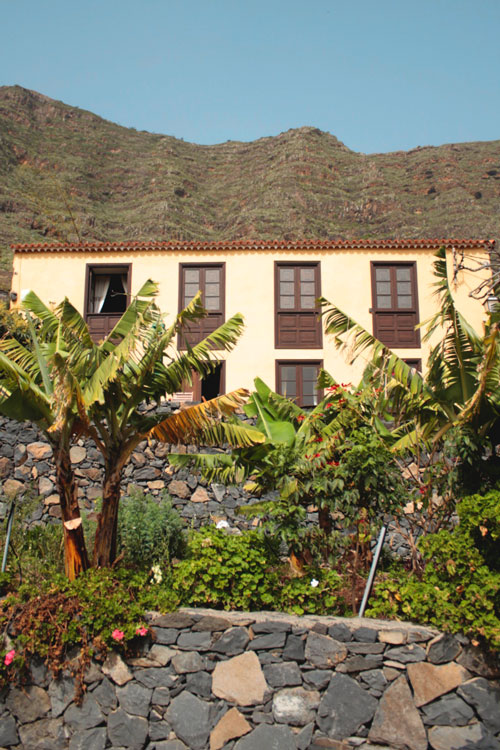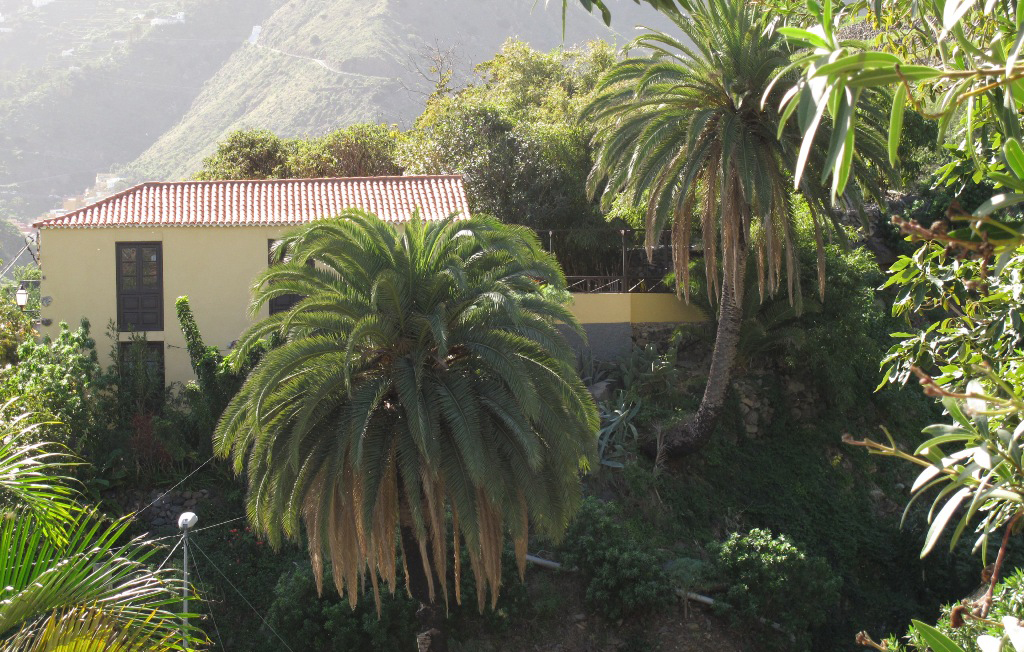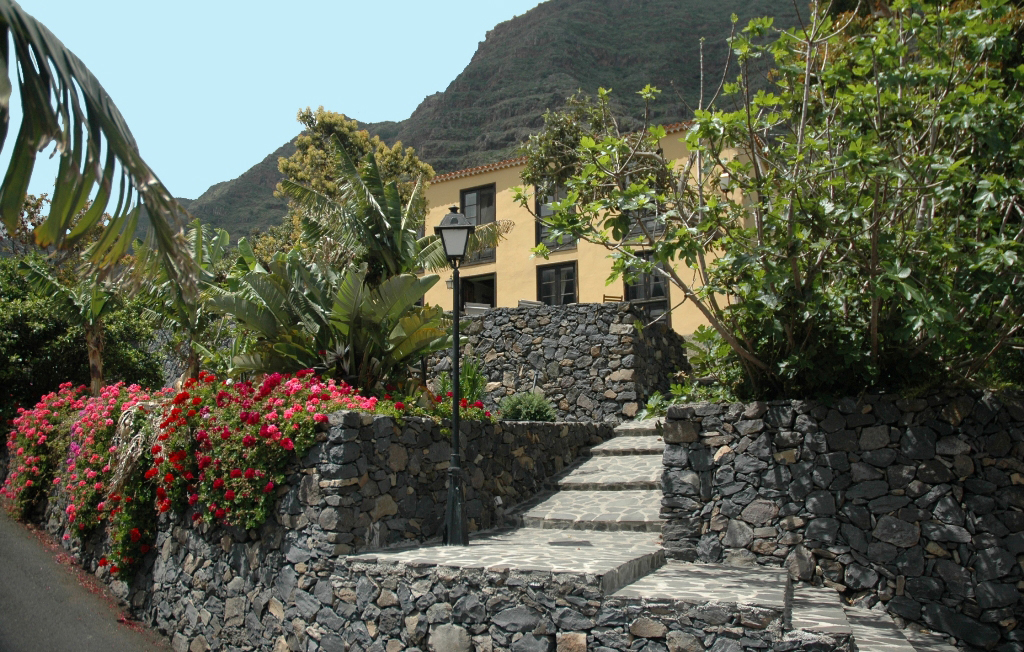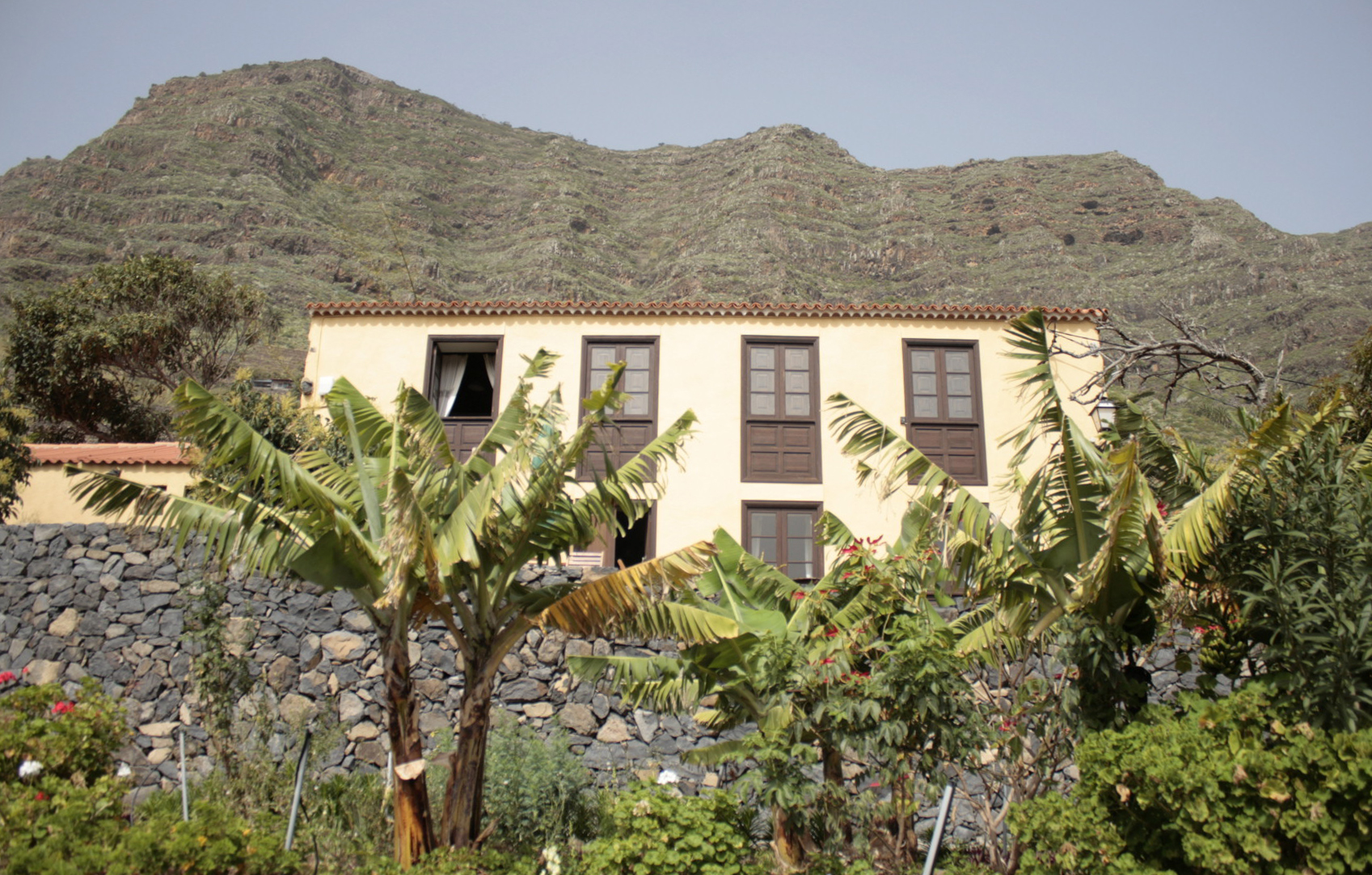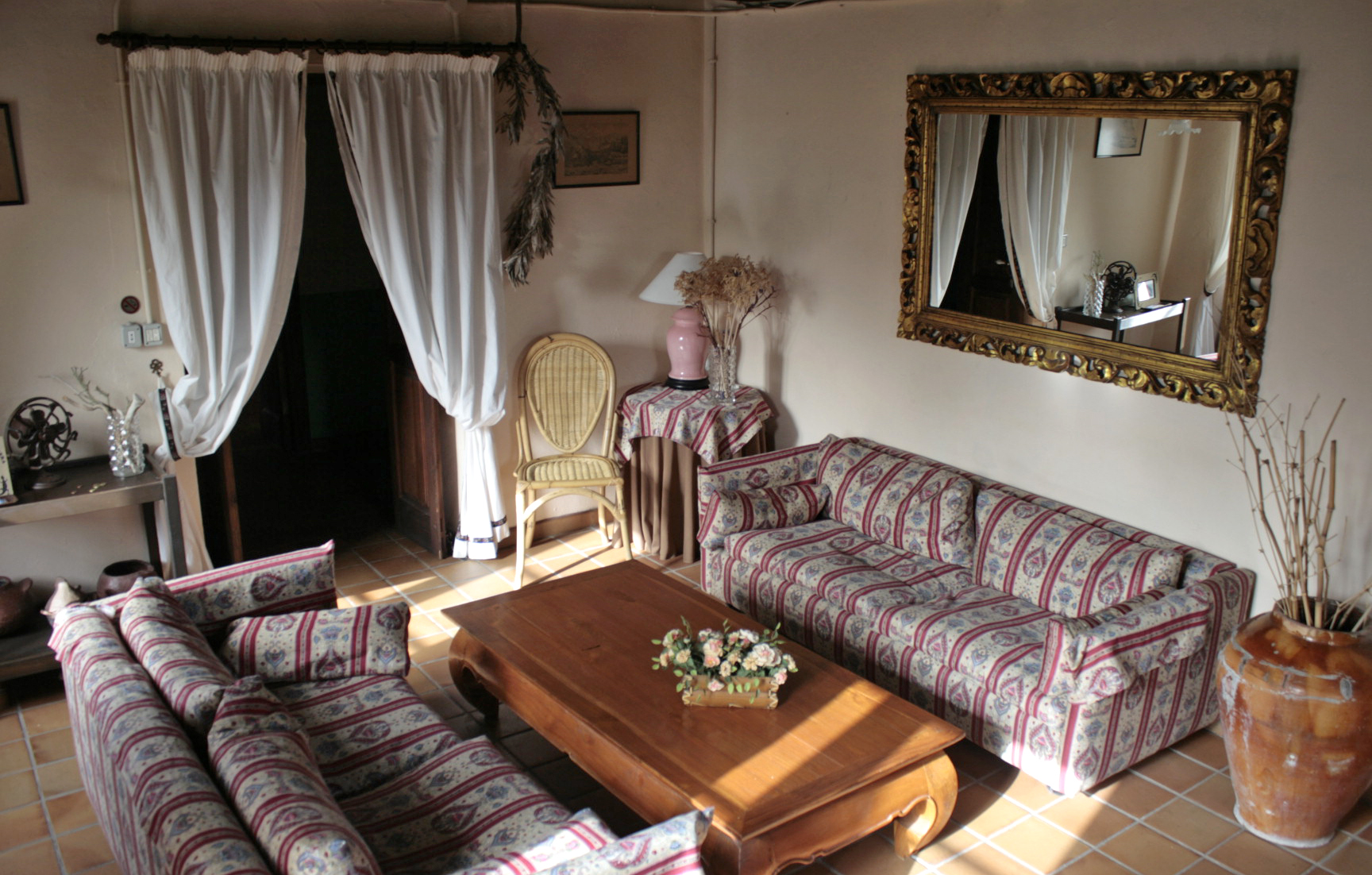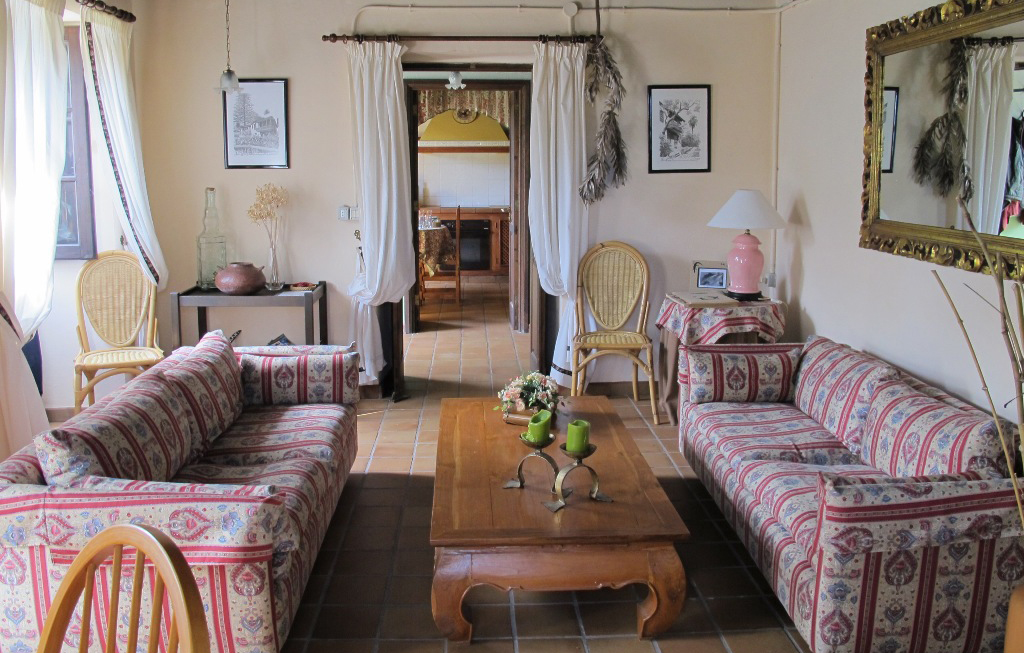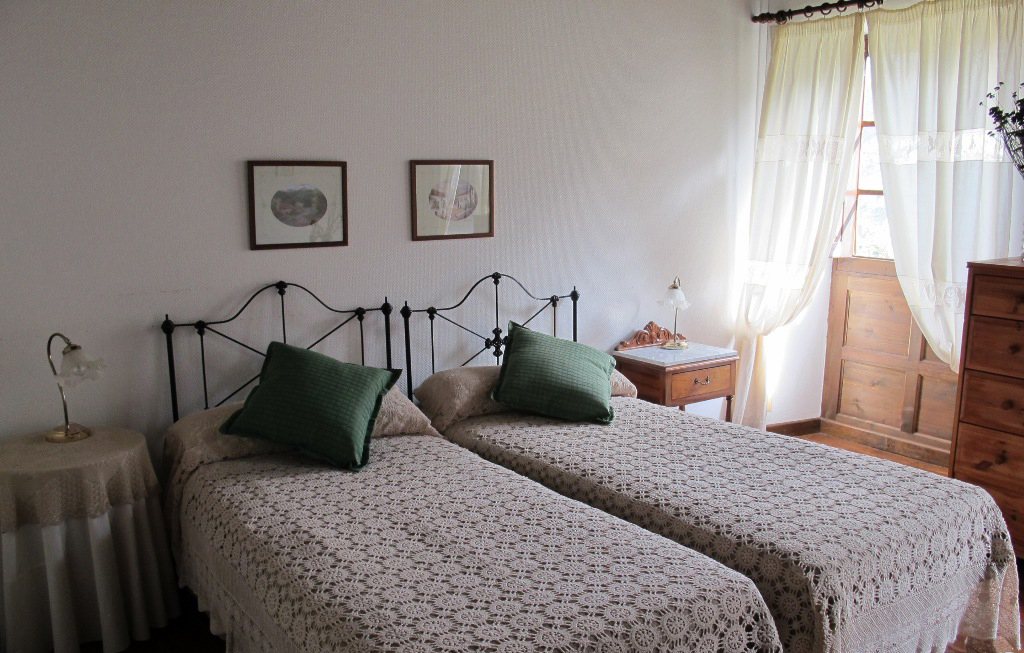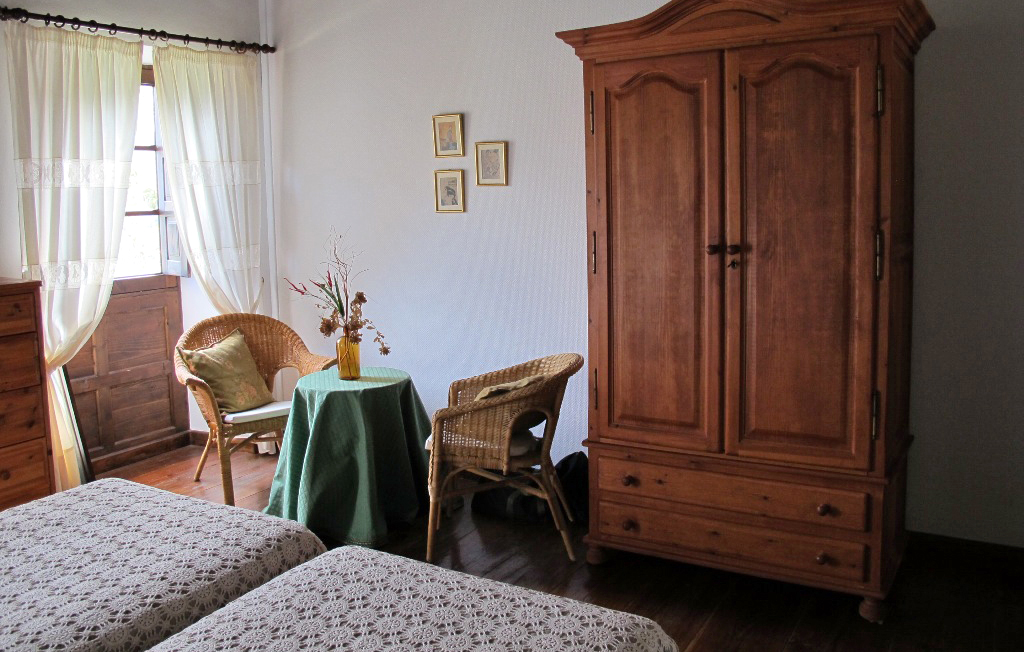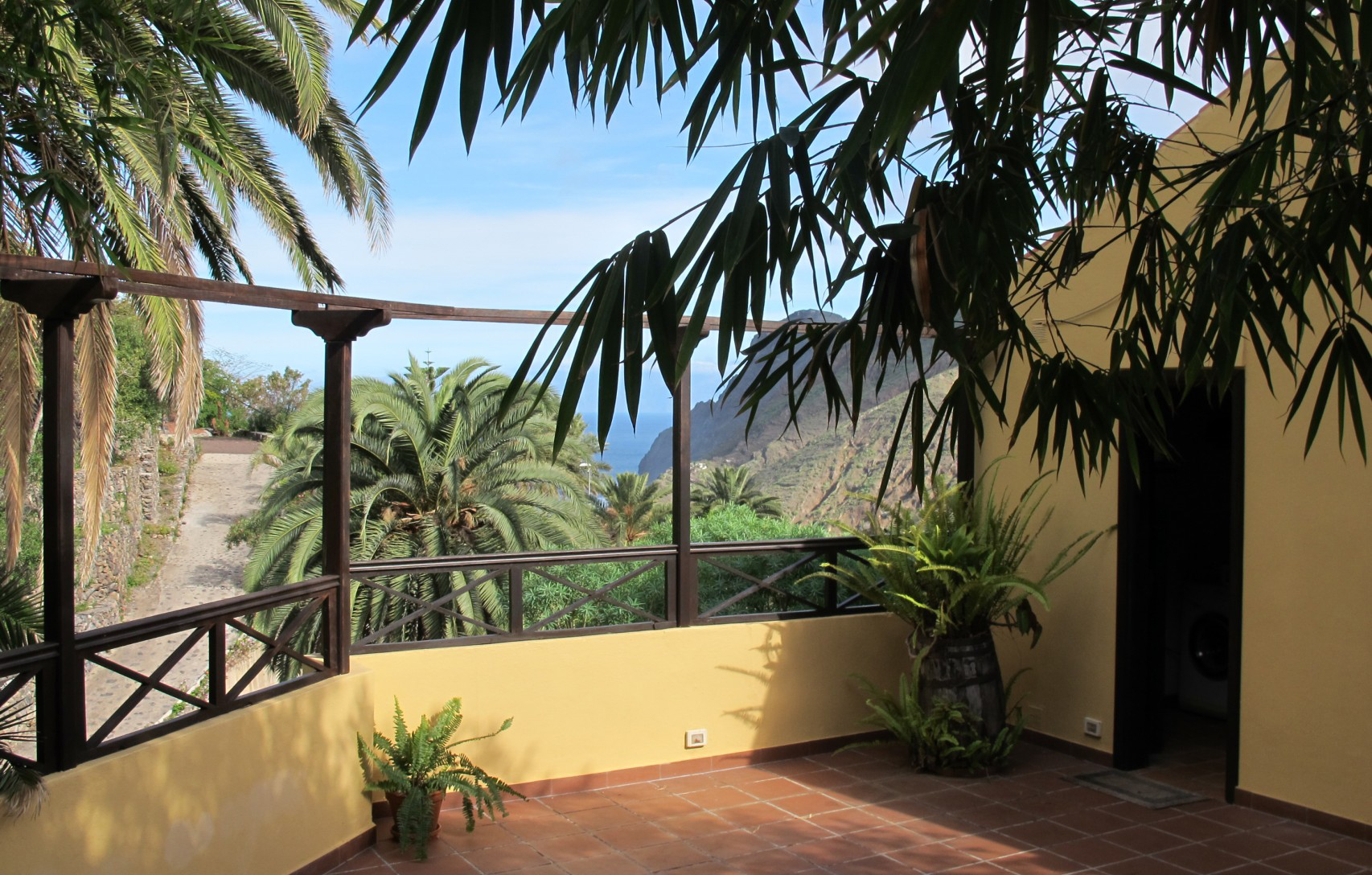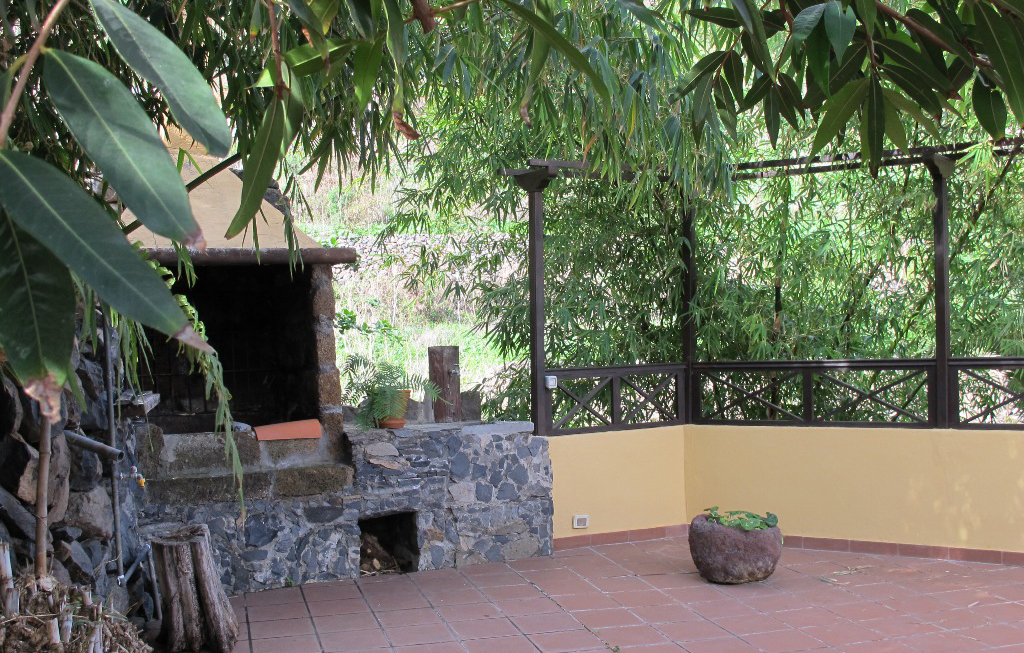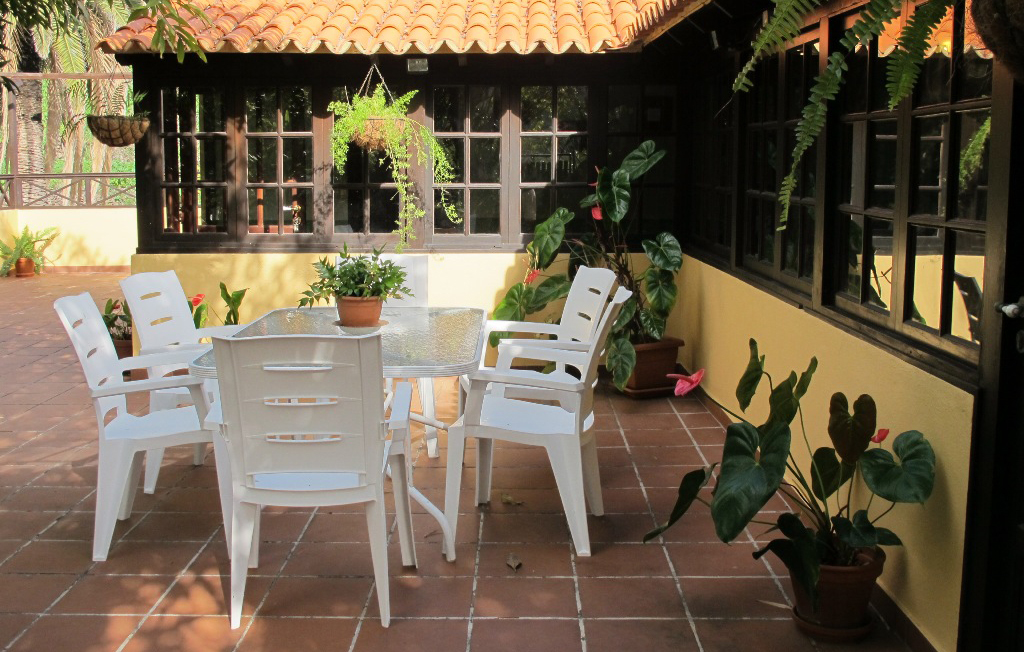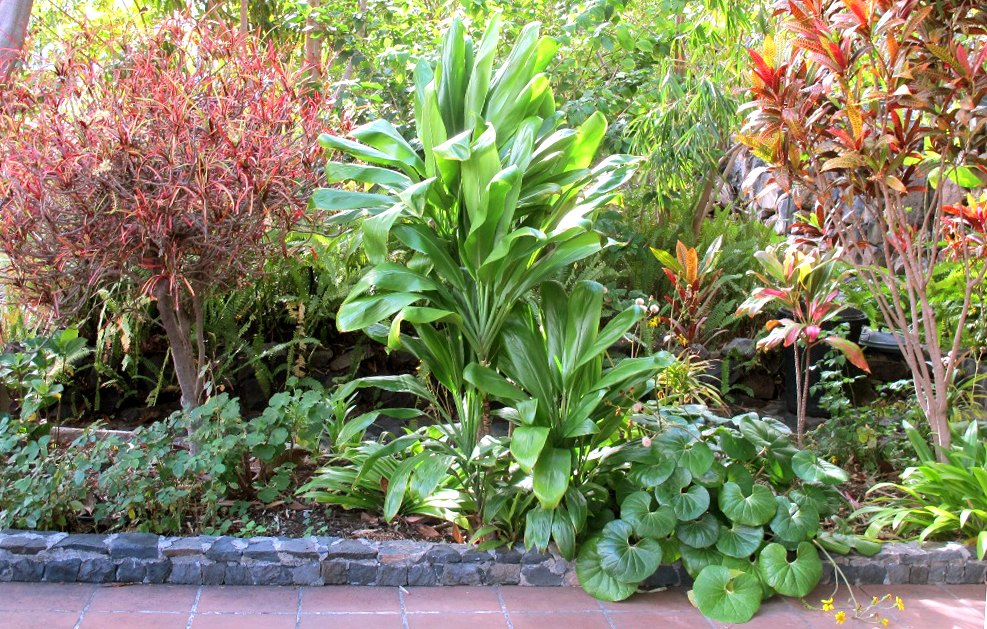 The house has capacity for 8 guests distributed in 4 bedrooms
Distribution
4 bedrooms (2 of them connected) with 2 single beds and wardrobe each

Dining-room

Kitchen

Living-room with TV

2 Bathrooms

Terraces

Gardens

Total area: 200 m2
Equipment
Wi-Fi

TV and DVD

Heater

Dehumidifier

Fan

Library

Washing machine

Hair dryer

Table games
Kitchen
Oven

Microwave

Refrigerator

Ceramic hob

Coffee maker/Electric coffee maker

Mixer

Water boiler

Toaster

Thermal container

Electric juicer

Crockery, cutlery and glassware

Pots, pans, bowls, trays…

Tablecloths

Kitchen towels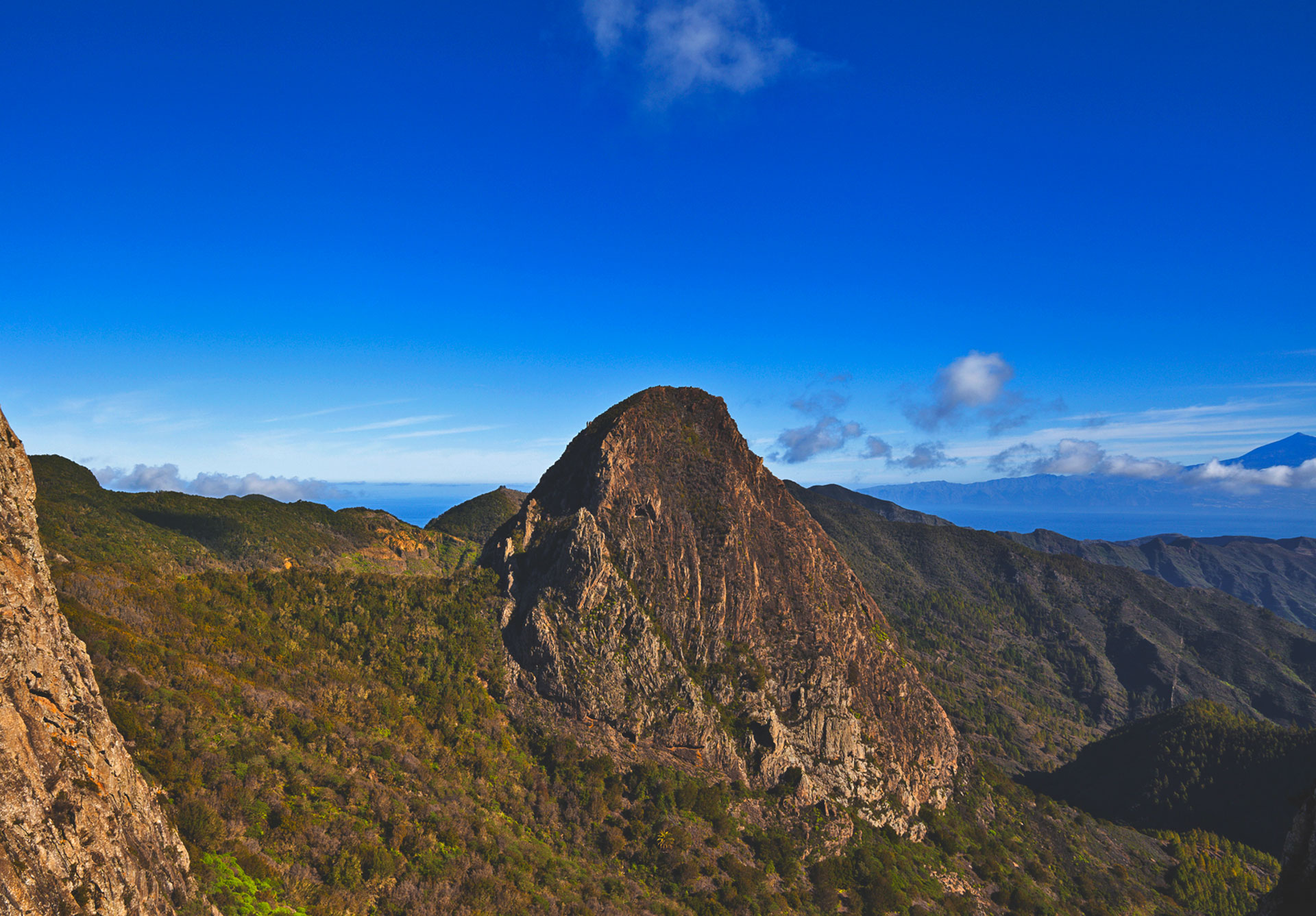 Just arrived and you can already feel the magic of the place as it envelops you. Keep looking and you learn that this energy is real. Travel from landscape to landscape, through palm-filled valleys, deep ravines, black sand beaches with crystal-clear waters, luxuriant ancient forests refreshed with babbling streams … A natural paradise, home to species that have disappeared everywhere else. La Gomera is so valuable that it is a Biosphere Reserve.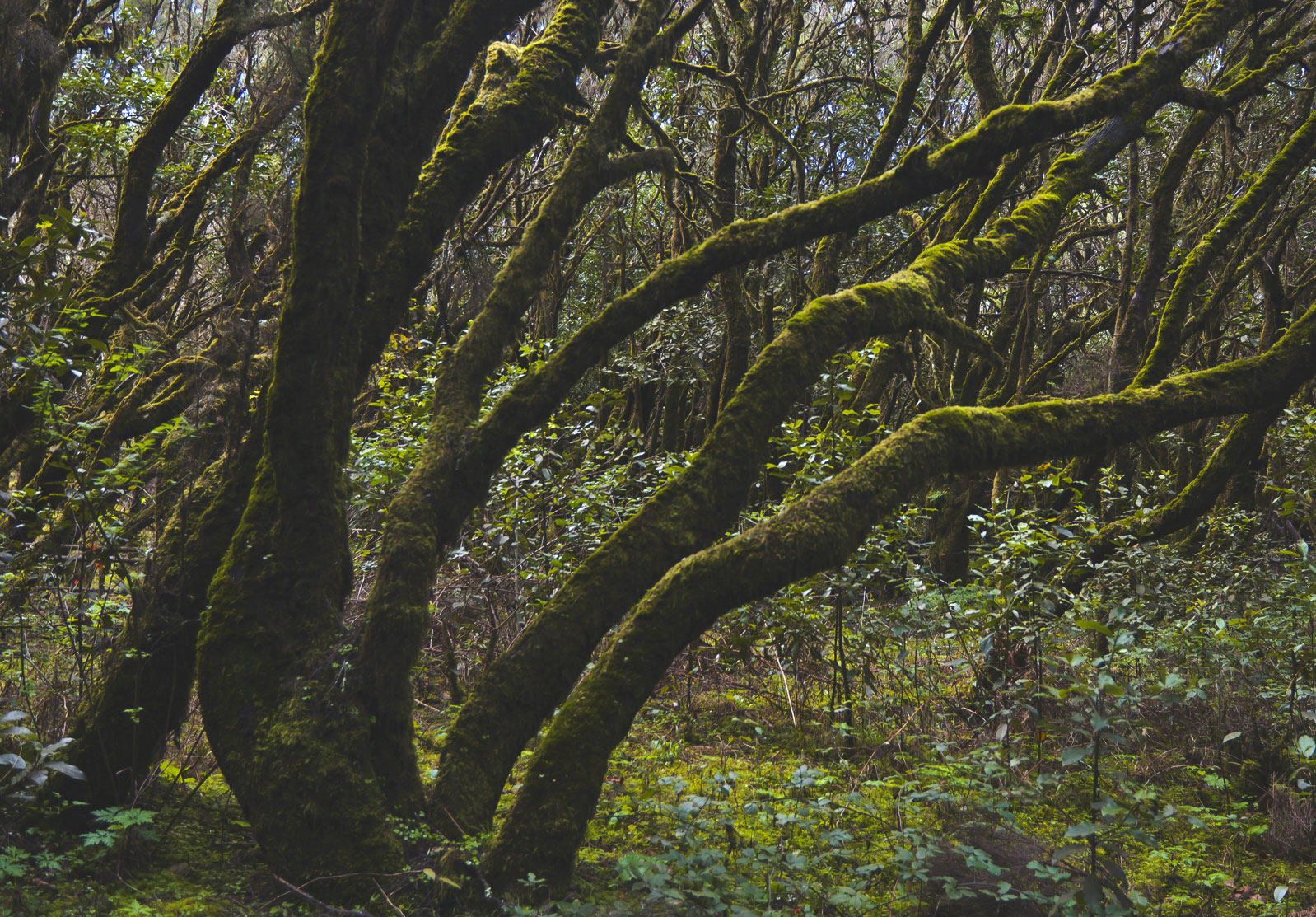 The real treasure to be found in La Gomera is its dense, intense green laurel forests, which crown the centre rim of the island. The laurisilva, which grew in abundance millions of years ago, are now few and far between and found in only a few places in the world. One of these places is in the Canary Islands, and in particular in the protected 4,000 hectare Garajonay National Park, a place where natures continues to reign.
In La Gomera you move from landscape to landscape as the exuberant and magical natural surroundings slowly envelop you. La Gomera has a network of over 600 kilometres of mysterious trails where you can lose yourself and feel like a child again.
This is the official website of Casa Rural Los Aromos. To request information and reservations, write to us at the following email address indicating the number of people and nights:
info@losaromos.es